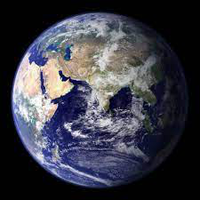 Two fellow ROCVs who are engaged in the fight against climate change shared their experiences and techniques with CARV on January 9, 2022 at the CARV Gathering. Thanks to the reach of Zoom, we were able to hear from Brady Fergusson in upstate New York and Dylan Hinson in southern Oregon about the initiatives used by our sister-affiliate group, RPCVs for Environmental Action. They use advocacy, education and collaboration in this effort, working for example, to catch the eye of members of Congress with Letters to the Editor and establishing relationships with them and other government officials through lobby meetings.
Brady and Dylan being their Peace Corps experiences from Kiribati and Namibia to bear on the existential threat of climate change. CARV members remember Mike Roman's showing of the documentary, "Anote's Ark," where the citizens of Kiribati are facing imminent loss of their entire island nation to sea level rise.
Click here for a link to their presentation.
Dylan and Brady provided many useful links where CARV mambers and other concerned people can go to make a difference:
Here is a link to the Global Health and Climate Change event!
https://www.rpcv4ea.org/events/at-the-intersection-of-global-health-and-climate-change
Here is a link to the CCL Cincinnati chapter.
https://citizensclimatelobby.org/chapters/OH_Cincinnati/
Here is a link to our take action campaign!
https://citizensclimatelobby.org/get-loud-take-action/
Here is our Facebook group
https://www.facebook.com/groups/1487572978204935
Ask your member of Congress to co-sponsor the Climate Displaced Persons Act here: https://www.congressweb.com/NPCA/71#/71/
Brady provided his email in case people have questions: bradyf585@gmail.com
---